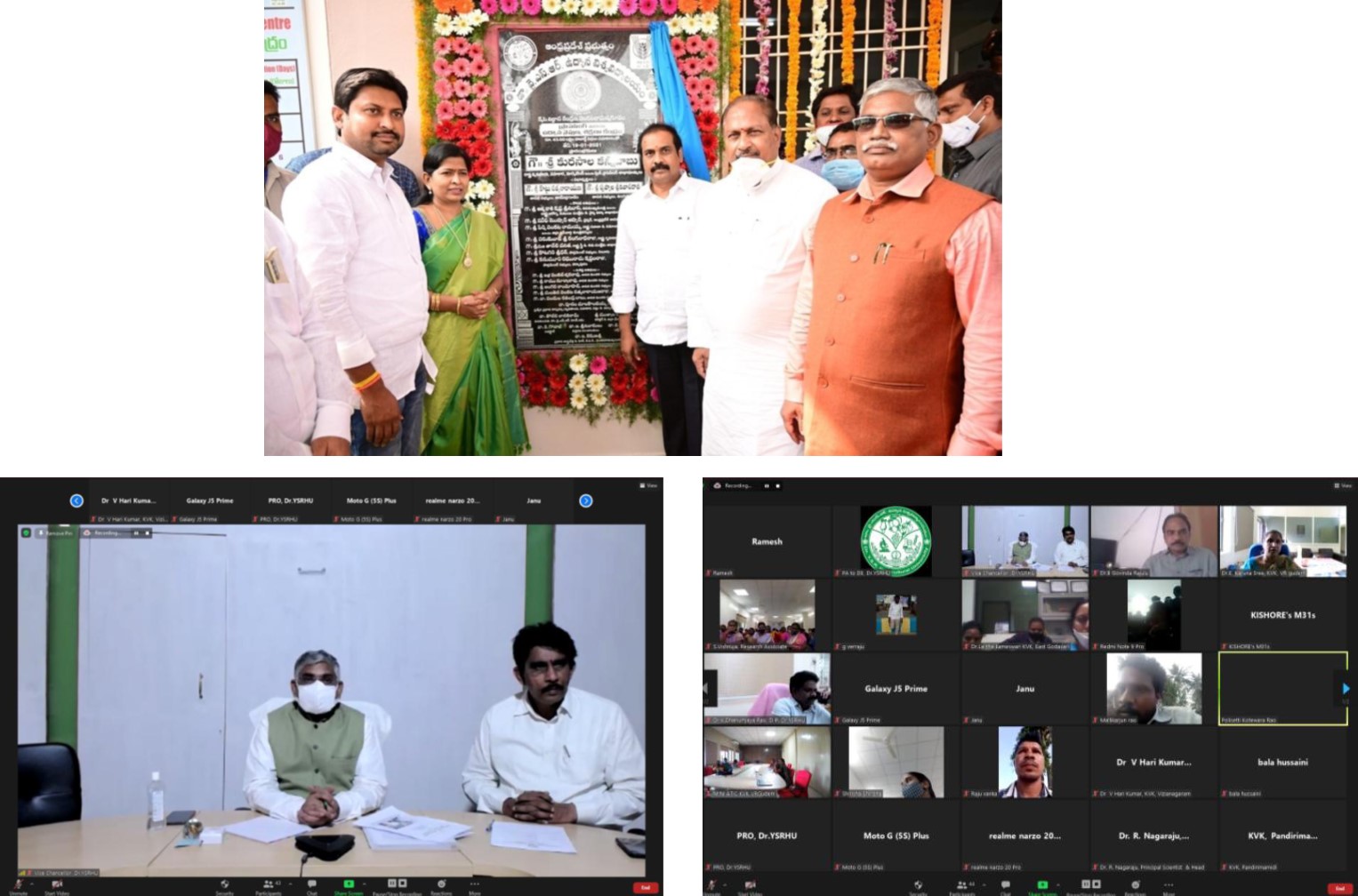 On the eve of completion of one year of establishment of Processing & Horticultural Skill Training Centre at KVK, University campus, Venkataramannagudem has organized "Interaction Meet with Successful Skill Trainees of Dr.YSRHU"


Dr.B.Srinivasulu, Director of Extension has presented report on Skill trainings conducted under Dr.YSRHU.

863 women / rural youth /farmers were provided with skill trainings in modules at KVK, Venkataramannagudem (355 nos.), KVK, Pandirimamidi (246 nos.) and Training Centre, CRS, Tirupati (262 nos.).

Successful Skill trainees shared their experiences and success stories.


Dr.T.Janakiram, Vice-Chancellor, Dr.YSRHU in his remarks opined that there is a need of separate Horticultural Polytechnic for Horticulture Skill Development Branding of products, mela on Dr.YSRHU products etc.


Dr.E.Karuna Sree, Principal Scientist & Head, KVK, Venkataramannagudem, Dr.P.Lalitha Kameswari, Principal Scientist & Head, KVK, Pandirimamidi and Dr.R.Nagaraju, Principal Scientist & Head, CRS, Tirupati co-ordinated the programme.


Source : Dr.YSRHU-KVK, Venkataramannagudem, KVK, Pandirimamidi and CRS, Tirupati.

మన గ్రామం మన విశ్వవిద్యాలయం

Annual Reports & Publications
Address
---
Dr.Y.S.R. Horticultural University,
Venkataramannagudem
West Godavari District, Andhra Pradesh
Pin : 534 101
Ph : +91-8818 - 284311
Fax : +91-8818 - 284223